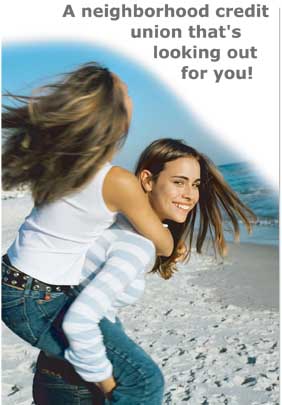 Deposits Safe & Secure

The National Credit Union Share Insurance Fund (NCUSIF) provides credit union members $250,000 in coverage of their individual share and deposit accounts. For additional coverage check the NCUSIF estimator at http://webapps.ncua.gov/ins/
---
Objects In The Rear View Mirror May Appear In Your Wallet
Open a new vehicle loan or transfer your existing loan from another lender, and receive 1% cash back!*
*

Cash back offer available for a limited time only and subject to member eligibility and creditworthiness. Minmum qualifying loan amount of $3,000; maximum of $30,000. Offer not available for current credit union loans.
ANNUAL MEMBERSHIP MEETING
FEBRUARY 20, 2014
All memer/owners are encouraged to attend the annual meeting of the Catholic Family Credit Union at 9237 Ward Parkway. The meeting begins at 6 PM. Beverages and a light buffet will be provided.
An elected Board of Directors and Supervisory Committee democratically control your Credit Union. These volunteers are members in good standing and are elected to staggered terms by you, our member/owners, at the annual meeting. To find out more about the qualifications and requirements for these positions, please contact our President, Mark Heineman at (816) 444-7440.
MAH-1112-7C9E
$1000 of TruStage™ Accidental Death and Dismemberment Insurance Coverage Is Yours.
One of the nice benefits of credit union membership is a no-cost TruStage Accidental Death and Dismemberment (AD&D) insurance policy from CMFG Life Insurance Company. AD&D coverage pays you or your loved ones a cash benefit after an accident results in a covered injury or loss of life due to an accident.
You can get $1000 of coverage, paid for by your credit union, and provided by CMFG Life Insurance Company. You can also get up to an additional $300,000 AD&D coverage from CMFG Life at affordable rates.
Sign up for your no-cost or additional protection today.
TruStage™ AD&D Insurance is offered by TruStage Insurance Agency, LLC and underwritten by CMFG Life Insurance Company. The insurance offered is not a deposit and is not federally insured or guaranteed by your credit union.
ADD-1112-225E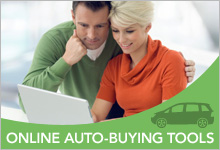 You can now research, check local dealer inventories, and request a loan pre-approval, all from catholicfamilycu.com!
Click the banner above to start shopping!


Rate Specials
For a limited time we've lowered new and used car loan rates to as low as...
We have lower rates for older models as well!
Re-financing availabe
Call or Click Today! 816-444-7440


Check Ordering
Reorder checks online now!




Save with Sprint PCS Calling Plans for Credit Union Members:


New Mobile App! Verify your CFCU membership to get your Sprint Discount
The Invest in America app is now available for both the
iPhone
and
Android
. Members can now use this app to take advantage of the Sprint Discount and verify credit union membership. Verification is required for new and exsisting Sprint customers. The verification process is secure and simple. It takes just a few minutes to complete.
iPhone users can visit the
Apple App Store
and Android users can use the
Android Market
. The app is also a great reference to all the discounts available through the Invest in America program.
TruStage™ Auto & Home Insurance Program
Exclusively for credit union members like you, the TruStage Auto & Home Insurance Program provides affordable top-quality protection. You could enjoy discounted rates combined with online convenience and 24/7 claims service.
Get your free quote today or call 1-855-483-2149.
TruStage™ Auto and Home Insurance program is offered by TruStage Insurance Agency, LLC and issued by leading insurance companies. Discounts are not available in all states and discounts vary by state. The insurance offered is not a deposit and is not federally insured. This coverage is not sold or guaranteed by your credit union.